Donation Information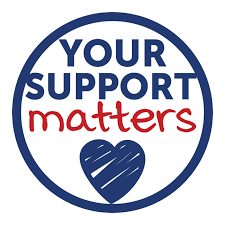 We have raised
$0.00
of our
$60,000.00
goal.
When you give via PayPal or with a credit/debit card, we pay a 2.20% + 0.30 processing fee on each transaction. If you would like 100% of your contribution to go to EAI, you can choose to cover the processing fees on your donation. Regular monthly gifts may be set up for auto-pay.
The PayPal Giving Fund incurs no fees at all, however, regular monthly giving is not available through the Giving Fund.
Any additional information you'd like to provide can be emailed to donations@emotionsanonymous.org. Thank you for supporting EAI!
For gifts made outside of the U.S. and in your own currency, please use Wise. This method incurs the lowest fees for EAI. Please click here to learn more about Wise and how to make your contribution. Please use the email director@emotionsanonymous.org to direct your gift.
---
Additional information:
If you don't choose a fund your gift will be included in the general operations fund for the EA program as a whole.
You may choose to be recognized in donor listings as "anonymous" or with your first name and last initial.
Donations will be acknowledged monthly in EAI's newsletter, Strength & Hope, as well as in the Annual Report.