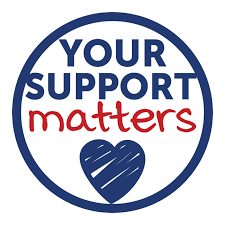 We have raised
$30,543.15
of our
$60,000.00
goal.
We are all experiencing difficult times right now and the EAI staff and Trustees want to continue to support the EA fellowship as much as we can. We are encouraging meetings that can no longer meet in a physical location to move to a remote meeting - whether that is by chat, skype, zoom, conference call - or simply by calling one another during this time. We are fortunate to have so many options! If you can continue to support EAI by making a contribution at this time, please do so - every nonprofit organization -and for profit businesses as well! - needs to rally together right now. If you can not make a contribution, please keep all EA members in your thoughts as we all seek serenity and call on our own Higher Power to help us through.
EAI operates on a fiscal year of July 1 - June 30. For the fiscal year July 1, 2019 through June 30, 2020 we raised $55, 511 from individual and group contributions, an increase of $4,402 from the prior year. The 7th Tradition tells us that EA groups are fully self-supporting. This means that groups pay rent to meet in their locations, purchase materials for member use, and support the Emotions Anonymous International office through both group and individual donations. The EAI office manages the operations that keeps EA vibrant - communicating with members, publishing new literature, making materials available to members, helping to form new groups, and running the day-to-day management of a nonprofit organization.
Your support allows us to continue to organize the efforts behind the groups and to keep EA as a whole working. Please be generous with your contributions. Thank you for your support.
---
Suggested Donation Amounts —
$13.00 ($0.25/week)
$26.00 ($0.50/week)
$52.00 ($1/week)
$104.00 ($2/week)
$156.00 ($3/week)
For gifts made outside of the US and in your own currency, please do so via Transferwise. This method incurs the lowest fees for EAI. Please click here to learn more about Transferwise and how to make your contribution. Please use the email director@emotionsanonymous.org to direct your gift.
When you give directly via PayPal or with a credit/debit card, we pay a 2.20% + 0.30 processing fee on each transaction. If you would like 100% of your contribution to go to EAI, you can do so through our PayPal Giving Fund by clicking the button below. Additional information - such as if it is a group rather than an individual contribution, or if you are making a memorial gift or a gratitude gift - can be emailed to donations@emotionsanonymous.org. Thank you for supporting EAI!
When you click send it will bring you to PayPal. You can either pay with a PayPal account or you can choose to pay with a debit/credit card. Below is a photo for reference - it is NOT a link to PayPal. You can also call our office during our business hours and make a donation over the phone.
---