Spiritually Woke Workbook Study Group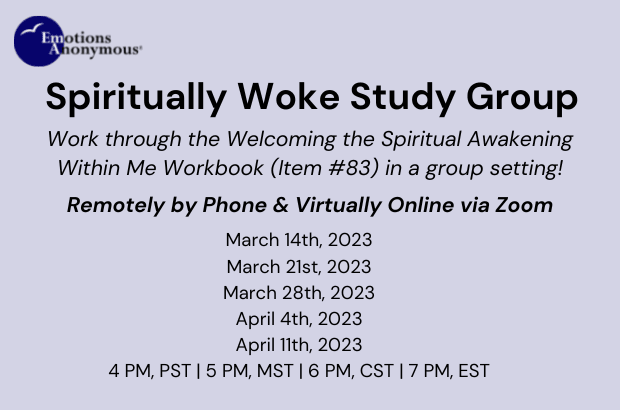 These study sessions are free to participate in and no registration is required. Anyone is welcome to join while they are open. After the 5th session on April 11, 2023 newcomers will not be able to join.
The literature used will be the Welcoming the Spiritual Awakening Within Me Workbook (Item #83). Please order your workbook by February 27, 2023, to allow for shipping (The suggested delivery time is at least 2 weeks. We have no control over USPS delivery schedules.) Faster shipping is also available at a higher cost.
Zoom Meeting ID: 820 1987 6747
Online Passcode: 820270
Phone Number: +1 305-224-1968
Phone Access Code: 820270#
Please contact Greta for workshop handouts and more information.